Krantz Challenge
Saturday 8th of July
1pm to 3pm
Johannisbergs airfield
---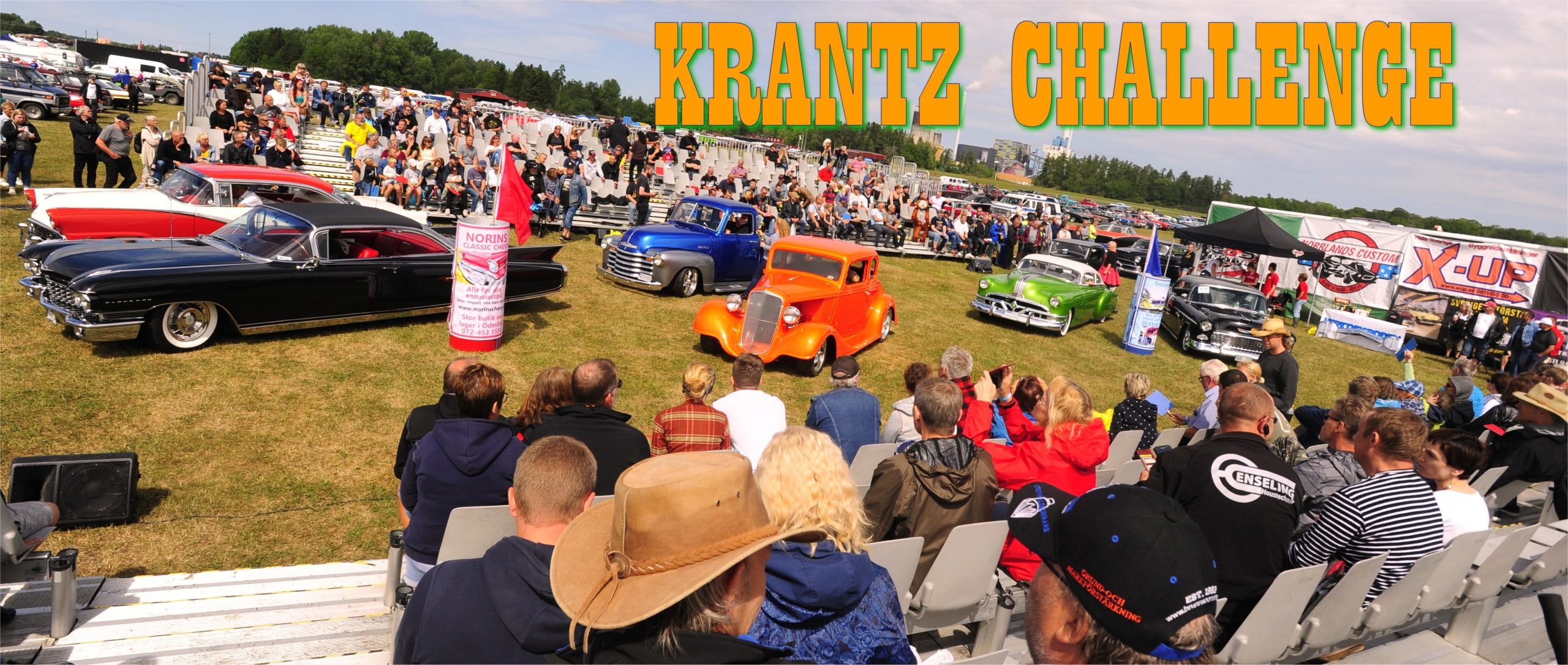 Full stands, rock music, hi tempo, excitement, cars, cars, cars and an audience that totally rules over the outcome.
The popular event Krantz Challenge is an outstanding car show where the classic cars are presented two and two to music and jiving speaker where the audience is the judge! – Yepp. YOU decide in an instant!  Who do you want moving up the ladder like in drag-racing? The worlds newest car show is Swedish!
There will be excitement, tuff matches, cliffhangers, laughter and rattles for two entertaining hours.
Car spotting at its best. The winner receives 3.000 krones and a place in the Super Finals at Classic Car Week one week later.
Don't miss this breathtaking clash between hot rods, customs, classic cars and whatever the competitors bring to the table.