Live music på Västerås Officersmäss
Thursday, Friday & Saturday

Johannisbergs airfield
---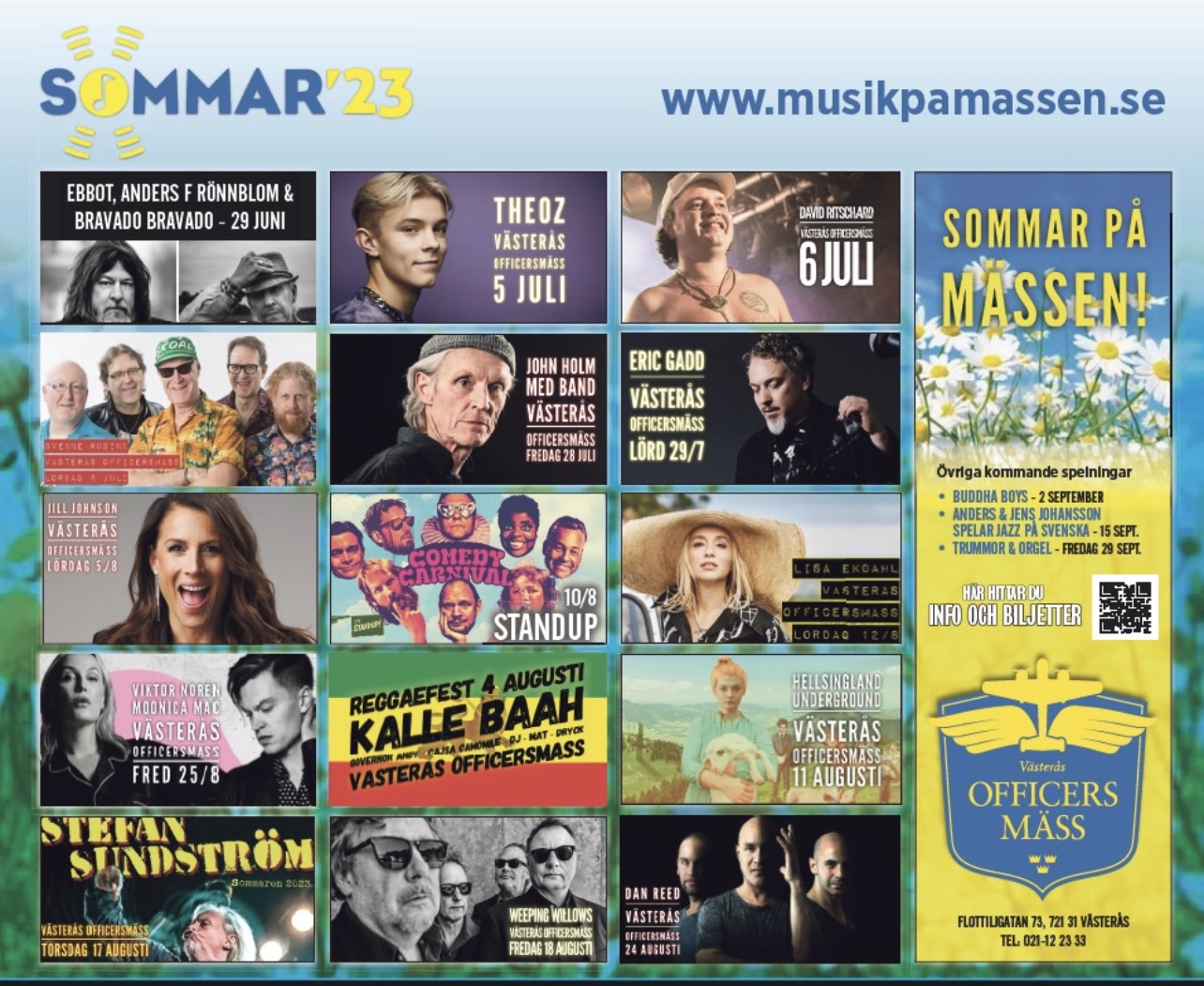 Live music at Vasteras Officersmess.
We're serving BBQ together with live music at our restaurant that used to be the officer's mess at Swedens first royal airbase.
A lot of history and things from the late 30's and early 40's.
Thursday 6th; David Ritschard, Änglar krigare och banditer, Kiitos för allting
Friday 7th; Barfotasommar , Ärtor & Löv with guest artist
Saturday 8th; Svenne Rubins
We also serve lunch Thursday and Friday 11.30-14.30.
More info at: www.vasterasofficersmass.se