Bullriding
Thursday 7/7- Saturday 8/7
All opening hours
Johannisbergs airfield
---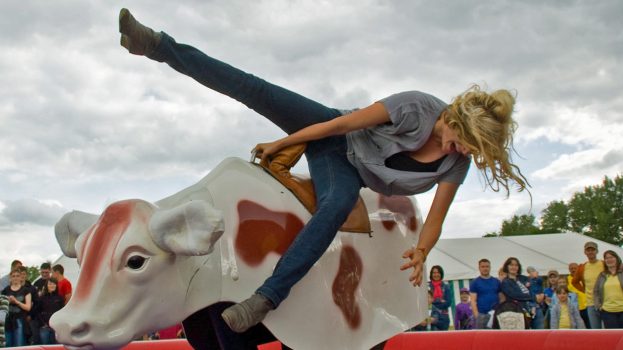 We announce the Cowboy and Cowgirl of the year 2022.
2022 years cowboy – ?
2022 years cowgirl – ?
Come and compete at our Bullriding arena with the possibility to win 1.000 SEK and a real cowboy hat from Texas.
It costs 50 SEK to join the contest and you do not have to sign up in beforehand. All participants play on the same terms and the record on our bull is 51 seconds.
The contest will be held during the fields opening hours and closes at 14.30 (2.30 PM) on the Saturday. The prizes will be given out during our ordinary prize ceremony.