Parallel V8 rally on Västerås Motor Stadion
Wednsday 5 july

Västerås Motor Stadion
---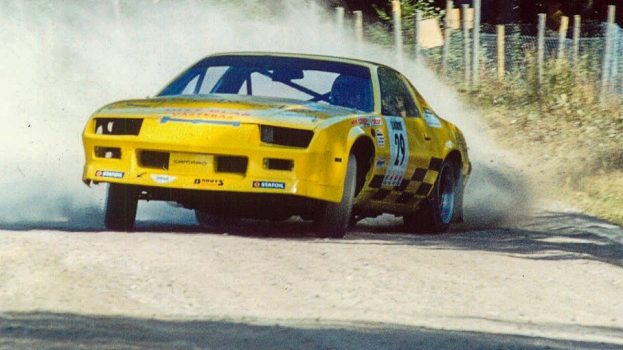 Västerås Motorsociaty, together with Västerås Summer Meet, organizes a parallel rally for American V8 cars.
It will take place on July 5th the same week as Västerås Summer Meet is arranged. We will drive at Västerås Motor Stadium. Two V8 at same time in parallel racing lane, starting at the same time. Race time around two minutes ago and next cars start. Fastest time wins and will go to next level!
The only requirement we have on the car is that it has a V8, is American and that there is a working belt. Helmet on the driver! Time to race!  The car does not have to be inspected. Only it has a working driveline and brakes, then we're race ready. Do you only have a car but several interested drivers? Then you share the same car!
– Registration and a short Control of the car at 4 pm
– Meeting with all drivers at 5 pm
– The first line up/start at 6 pm
The race line will be a mixture of gravel and asphalt.
You cannot miss this! Out and look in your garage what's up for V8 American car. Exhaust pipe? Mufflers not necessary an evening like this, we like the sound! Check if it starts, the check belt and brakes! If yes!  Sign up for Västerås MS on phone 021-38 41 00 in the mornings.
For those who cannot find any car to race with! Then you are welcome to watch and like the noise and smell of the cars!
We will also drive traditional rally cars in the afternoon and evening!
See you there!